Izvēle ir labākā dāvana!  Izvēlies Origo dāvanu karti.
14.Decembris, 2021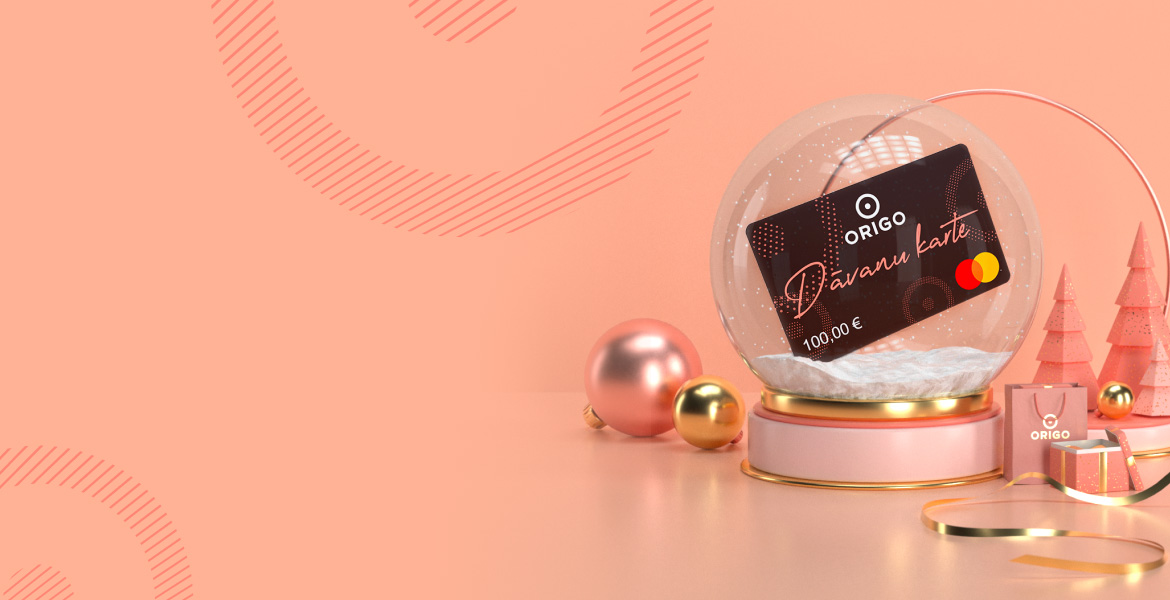 Izvēle ir labākā dāvana un nenoliedzami tieši dāvanu karte ļauj mūsu mīļajiem izvēlēties to, ko viņu sirdis patiesi kāro. Tirdzniecības centrs "Origo" saviem klientiem piedāvā iespēju iegādāties dāvanu karti, kas darbojas kā norēķinu karte un radīta no pārstrādāta PETG materiāla. Līdz ar to tā izmantojama vairākās pirkuma reizēs, savukārt tās dizains ir ne tikai pievilcīgs, bet arī dabai draudzīgāks kā parastās PVC plastmasas kartes. Dāvanu kartes iespējams sarūpēt tām speciāli paredzētos iepakojumos, kur atvēlēta vieta arī Jūsu novēlējumam. To var iegādāties par jebkādu summu no 10 – 150 EUR apmērā sev vēlamā nominālā, piemēram, 33.33 EUR, tādā veidā dāvinot arī simbolisku nozīmi, izvēloties tuviniekam svarīgu skatili. Dāvanu kartes iegāde ir bez komisijas maksas, kā arī esam parūpējušies – ja nu gadījumā Jūsu dāvanu kartes saņēmējs nav pamanījies izlietot dāvanu karti 6 mēnešu laikā kopš tās iegādes brīža, nav pamata satraukumam, jo dāvanu karti iespējams pagarināt bez papildu samaksas. Tavi mīļie varēs izvēlēties dāvanu no vairāk kā 150 tirdzniecības un pakalpojumu sniedzēju vietām t/c "Origo" un pavadīt patīkamu laiku atjaunotajā un modernajā tirdzniecības centrā "Origo".
Decembrī esam padomājuši par Jūsu ērtībām, rūpējot Ziemassvētku dāvanas – tikai šomēnes, pasūtot "Origo" dāvanu karti attālināti tai īpaši paredzētajā tīmekļa vietnē davanukarte.origo.lv, piegāde uz Jūsu norādīto adresi visā Latvijā ir bez maksas!
‹ Notikumu arhīvs